Sixth Form (Year 12 - 13)
Head of Sixth Form Welcome
My name is Ralph Woods and I have been the Head of Sixth Form here since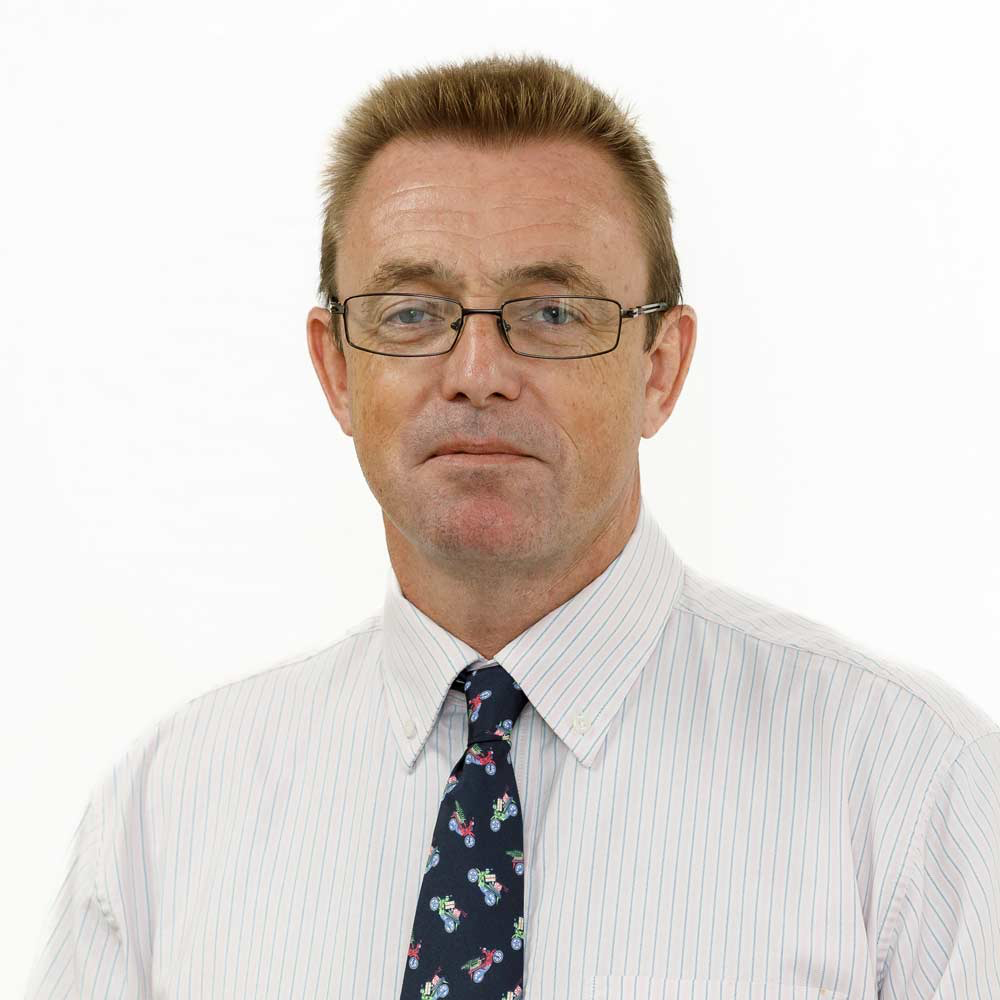 September 2017. I have actually been at Warwick Academy since 2010 as a teacher of Geography, and teaching in Bermuda since 2008. Prior to that I worked in both Sixth Form colleges and Secondary schools in the UK as well as International Schools in Taiwan, Singapore and Brazil. Our aim in the Warwick Academy Sixth Form is to create a supportive bridge for our students between Secondary School and University or working life.
The strong pastoral system in the Sixth Form closely supports students with both their studies and their personal development. There are three other members of staff who are based within the Sixth Form and who help me support the students, they are Sara Jackson, the Director of Sixth Form Studies and IB coordinator, Shelly Grace, the Assistant Head of Sixth Form, and Stefanie Sinclair, the IB core coordinator and US university application specialist.
Our Sixth Form Building, Barber Hall, offers a focal point for the two years of study, which enables us to be part of the whole school, but at the same time have our own space. The philosophy we adopt is that we treat the students like young adults, but there is a safety net in place should they not quite be ready to take on the responsibilities that adulthood entails. It is a privilege to watch our students become articulate, well-educated young adults ready to take on whatever challenges lie ahead.
Ralph Woods
Head of Sixth Form
---
Overview
The Secondary School is committed to providing a curriculum that promotes an enjoyment and commitment to learning, stimulating the best possible progress and the highest attainment for all students. The curriculum builds on students' strengths, interests and experiences and develops their confidence in their capacity to learn and work independently and collaboratively. Central to this is the development of language, numerical, information and communication technology skills, in addition to developing students' ability to think critically and rationally.
Sixth Form life is incredibly demanding and although it requires a considerable amount of commitment from students, it certainly encourages them to fulfil all aspects of the IB learner profile: to be inquirers, knowledgeable, thinkers, communicators, principled, open-minded, caring, risk-takers, balanced and reflective. Students are challenged both academically and socially; they are supported through this very busy time in a positive and caring environment.
In the Sixth Form, we offer four different pathways for our students. There is the International Baccalaureate Diploma Programme; an intensive and rigorous curriculum designed to develop both the academic and personal natures of our students. If students are looking for a more flexible and vocational pathway, there is the International Baccalaureate Careers Programme which combines the academic rigor of IB subjects with the vocational approach of BTEC. There is also the Individual Subjects pathway which allows students to tailor IB subjects to fit their interests and future aspirations. The fourth pathway is a Warwick Academy/Bermuda College dual enrollment option that allows students to study at both institutions.
By the end of Year 11 students, will have completed the IGCSE component of their secondary education. The Sixth Form is comprised of Year 12 and Year 13. The entry requirement for Year 12 is a minimum of 5 or more passes at IGCSE (4/C and above) to enter the IB Careers Programme and the IB Individual Subjects Programme. It is a requirement for students to pass English and Maths. To enter the IB Diploma Programme students should be achieving 7 or more passes at IGCSE (4/C and above). For most subjects, students will be required to have a minimum of a B/6 at IGCSE for any IB Higher Level subject and a C/4 for any IB Standard Level subject (there are a few exceptions to this). The Diploma Programme core elements of TOK, CAS and Extended Essay are available to all students as individual courses. Students wishing to enter the Dual-enrolment pathway will need to meet the prerequisite requirements for the individual courses they wish to take at Warwick Academy and Bermuda College.
All students attend a mandatory, intensive two year U-prep course which is coordinated by Mr. Woods. The U-Prep course has several components which are presented to students throughout this period. Firstly, we ensure students are exposed to as many options as possible for further education through arranging seminars with visiting institutions from the UK, USA and Canada, ensuring students have the opportunity to attend the Careers Fairs and College Fairs on the island and giving as much information as possible about open days and tours available at universities. Wherever possible, we encourage students to meet the admissions officers and establish a personal connection. Secondly, we coach students (and parents) in the application processes for any institution countries such as the UCAS process for application to the UK universities, the Common Application for the USA, and taking the required additional tests, plus ensuring students receive as much support as possible to be prepared for these. Thirdly, we focus on teaching students to market themselves effectively in the written applications e.g. personal statements, composing winning resumes and essays to support applications. Additionally, we focus on interview skills, offer mock interviews and help to prepare for other face-to-face selection tests. U-Prep is also a time to explore careers and we are very lucky to have a wide representation of guest speakers; many are Warwick Academy alumni, who give their time to talk about specific careers, tell their stories as to how they landed their perfect job and offer contacts for internships and scholarships. Finally, we advise, promote and coach the scholarship process to encourage students to maximize on the many financial opportunities open to them.