DEI & B
Diversity, Equity, Inclusion, and Belonging (DEIB)
Please click graphic below to review our values.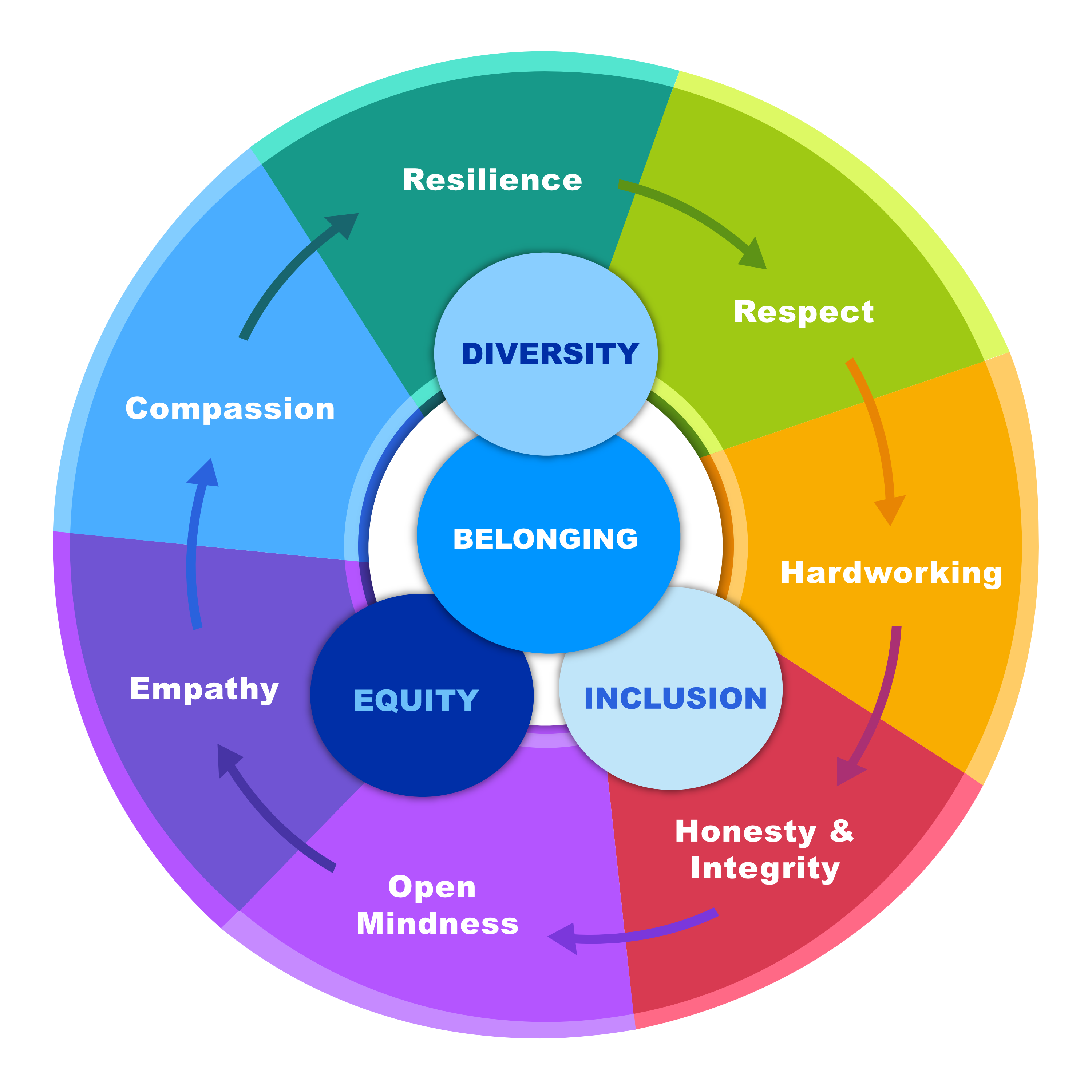 Respect

We believe that respect is fundamental to creating positive and healthy relationships with people from different backgrounds, beliefs, and experiences. We strive to show respect to everyone, treating them with dignity and kindness.

Hardworking

We are committed to being hardworking and diligent in all DEIB endeavors. We believe that hard work is essential to achieving our goals and contributing positively to the community.

Honesty & Integrity

are crucial to building trust and a sense of genuine belonging with others. We are in the process of becoming more truthful and transparent with every interaction (i.e. having hard conversations).

Open Mindness

We believe that by keeping an open mind, we can approach new situations with a willingness to learn, adapt, and appreciate different perspectives.

Empathy

Empathy is a quality that allows us to connect with others on a deeper level. By putting ourselves in others' shoes, we can gain some understanding the thoughts and emotions of marginalized groups and become better supporters to assist with satisfying unmet needs.

Compassion

Compassion is the driving force behind my actions towards others. We desire to create an environment that demonstrates kindness and empathy, can make a positive impact and help others feel valued and supported.

Resilience

We strive to remain persistent, determined, and optimistic, even in the face of adversity and are willing to learn from our setbacks.
Warwick Academy's commitment to Diversity, Equity, Inclusion and Belonging (DEIB) embodies the tenants that are reflective of our core values. Thus, we believe that our approach towards DIEB includes being respectful, hardworking, demonstrating honesty and integrity, being open-mindedness, empathic, compassionate, and resilient. Amidst our uniqueness, our DIEB goal is to enhance our relationships and further build a sense of community amongst our students, staff, parents and the larger community.
---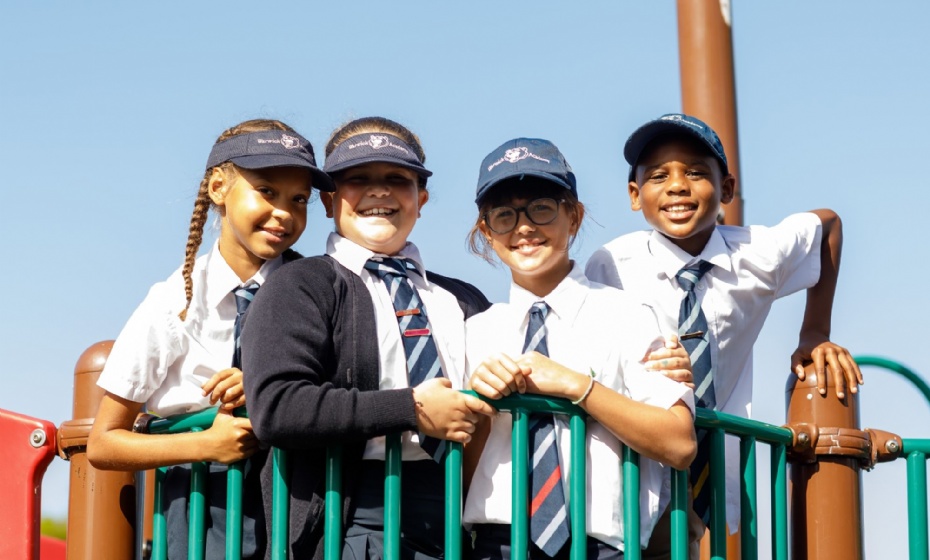 Take a moment to read an article written by Mr. Don Vickers, our Head of Diversity, Equity, Inclusion, and Belonging (DEIB), about what we are doing at WA; it will be worth your while. Click here Bermuda Media - Navigating Diversity, Equality, Inclusion & belonging