Our Future
Warwick Academy has made many enhancements to its educational campus over the years -
investing in the facilities, broadening the curriculum, enhancing the co-curricular programme beyond the classroom and developing its pastoral care.
It is vital to us that our whole community is involved in shaping our future. Our development always considers the views, experience and expectations of our students, staff, parents and Governors. We also take into account data and advice from the following:
Council of International Schools (CIS)
Consultations with staff
Feedback from both the pupil councils and parental forums
Research / Survey findings
Please read about our exciting development projects:
Multi-Purpose Pavilion Opening 2024
In Spring 2024, we look forward to opening our Multi-Purpose Pavilion.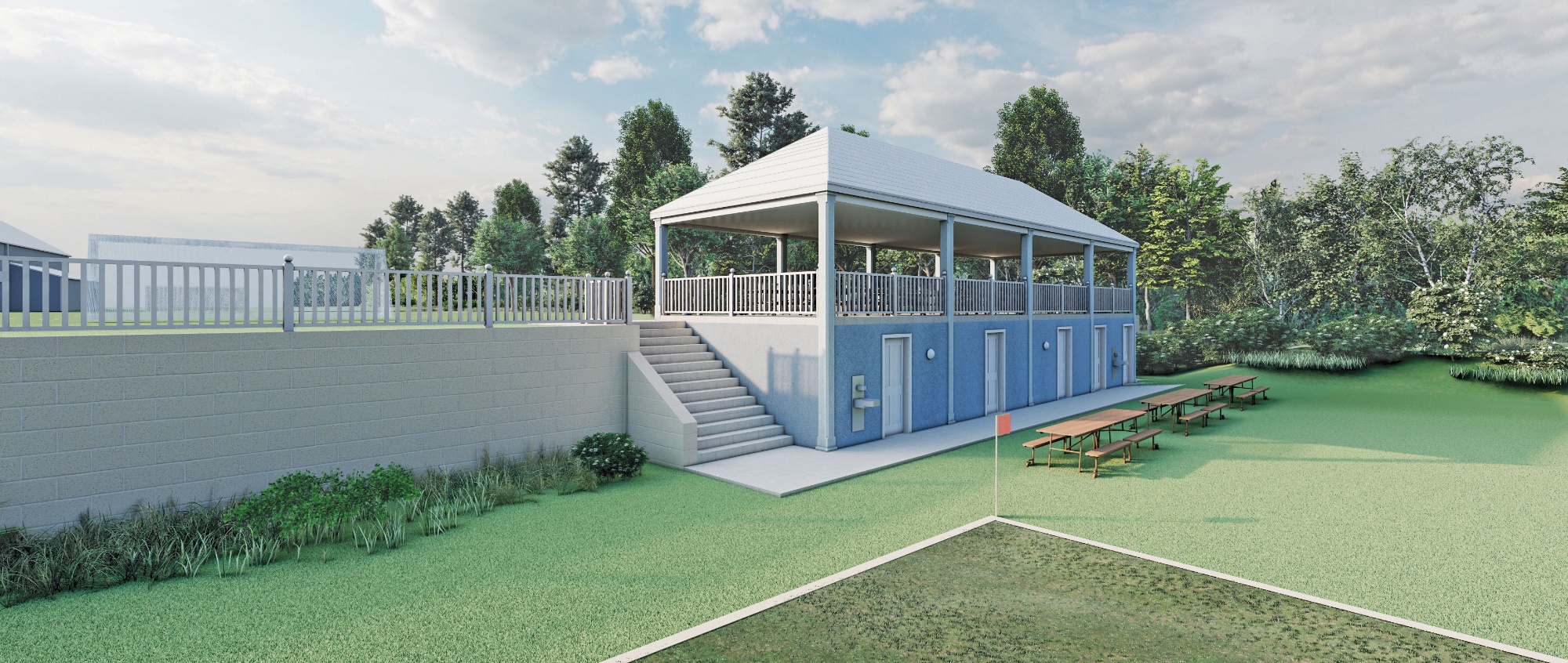 Elliott & Gail Rogers STEM Room - Completed February 2023
The Elliott and Gail Rogers STEM room, is situated right next to the science block with easy access to six laboratories, three science preparatory rooms and computer sciences. An astronomy floor will also be opened in 2023 nearby. At the entrance of the STEM room is a large patio area and outdoor classroom should students wish to conduct some of their work in the fresh air if it inspires them.
Key Features:
Active Learning Classrooms
Flexible labs
Combined Teaching and Research Labs
Virtual reality headsets
Augmented reality 3D topographical maps
Programming
Robotics
Applied sciences
Science Class Room Extension
2 classroom extensions to the Science Block with roof top observatory. Classroom one opened September 2022. Classroom 2 with roof top observatory opens September 2023
Solar Panels - Installed & Producing Power January 2022
Warwick Academy is very pleased to have partnered with Bermuda Alternate Energy (BAE) as the supplier for our Solar Photovoltaic (PV) System. The solar project is one of the largest single solar installations at a school in Bermuda and is positioned on the roof of the existing Science building. The system consists of 274 high performance 330-Watt Panasonic Solar Panels with an annual production of over 136,000 kilowatt hours of electricity that is predicted to reduce the school's dependence on electric power by 17% (or up to $50,000 per year). The panels started producing in January 2022.
Refitted Reception Building - Opened September 2022
Our Reception Year programme has been a resounding success since its launch in 2015 when we converted a cottage into a purpose refitted Reception Building. We have seen the benefit over the past six years of students' starting at this entry point and as a result we saw a large spike in applications. As a result we built an additional classroom in order to accept an additional 12 children which opened in September 2022.
Marine Science Facility - Opened September 2020
Warwick Academy has the first and only waterfront marine science facility on a school campus in Bermuda which will provide research and study opportunities for generations to come.
The project had been discussed and talked about for many years and we wanted a facility that will not only benefit students, but the community at large as part of Warwick Academy's strategic theme of being "a private school with a public purpose".
Our purpose build Marine Science Center was officially opened in September 2020.