Technology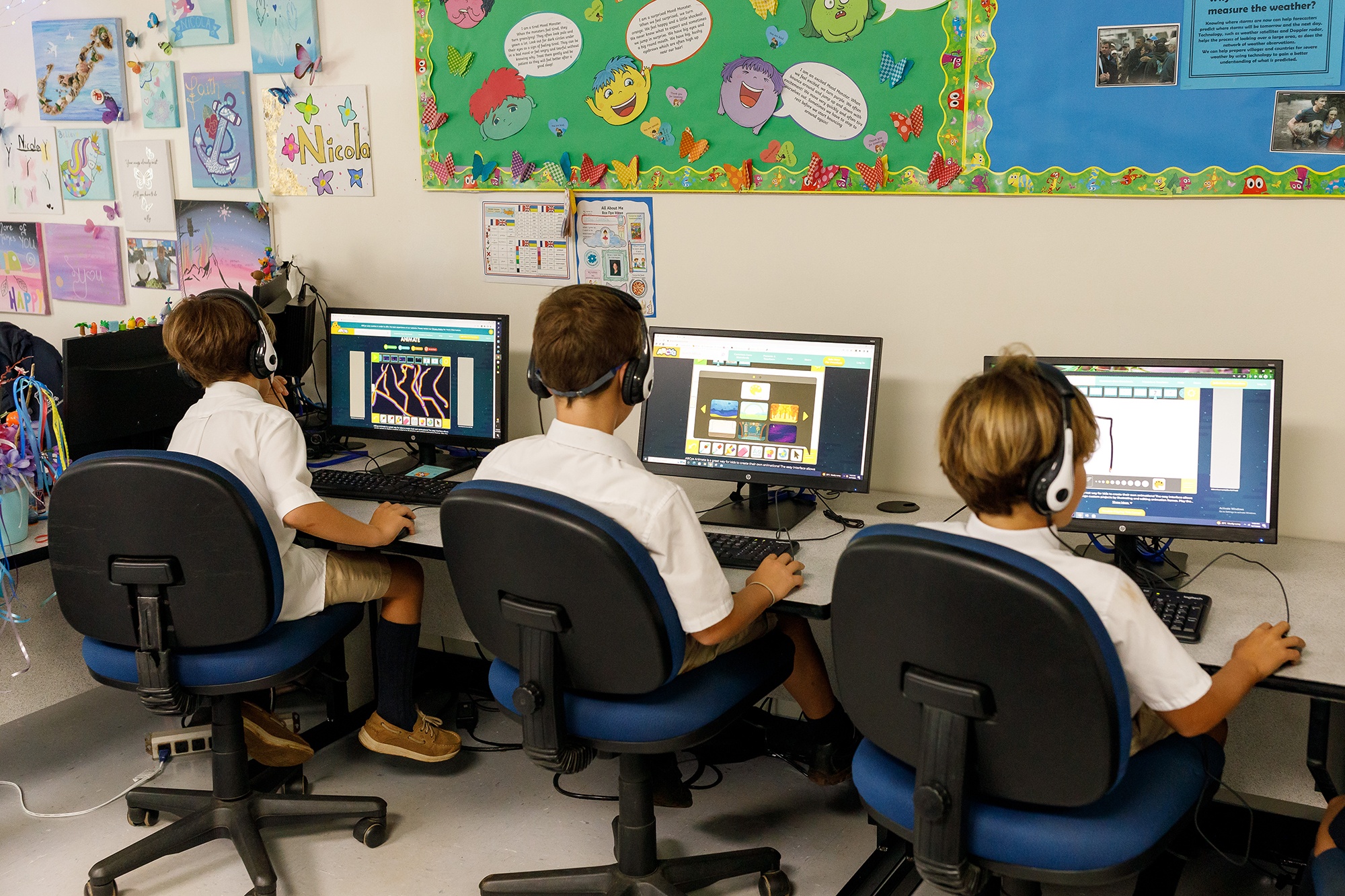 We pride ourselves in the ways which we have innovatively embraced technology and made it a central part of our teaching and learning.
The school has Wi-Fi coverage across the entire campus, several desktop computer labs, 70" LCD non-reflective smartboards in every classroom which provide instructional material in stunning colour, digital signage in specific locations around the school, an electronic lunch system, and a barcode managed sign in/out system for staff and Sixth Form students.
Across the Primary School (Reception Year - Y6) there are sets of iPads available for teachers to use in the classroom as a tool to support learning. From Y1 to Y6 students have formal lessons in our Computer Lab, and in Y6 our teachers have access to a bank of laptops that they can use to support learning in their lessons. For parents of Primary students, class timetables, information on our curriculum and core documents including registration forms for before and after school care, Upper Primary clubs, hot lunches, and Friday pizza lunch can be found on our Primary Virtual Learning Environment (VLE) called FROG. At times our Y6 students may also have some assignments set virtually.
Across the Secondary School (Y7 - Y13) students are expected to bring their own laptop to school each day. All students have a Microsoft Office365 account with access to cloud apps and licensed copies of the Microsoft Office Suite. Within this suite students will be using Teams, OneDrive, Outlook, and OneNote at different stages of their Secondary career, all of which is accessible at school and at home. Student assignments, school documents, important notices, daily timetables, course material and subject resources are available online via FIREFLY, the Secondary Virtual Learning Environment (VLE). Both parents and students have access to FIREFLY.
Inbound and outbound network traffic is monitored with spam and content filtering to secure data traffic and keep our students safe. In addition, all students are taught about password security, online safety, how to safely navigate social media and the gaming environment, how to use email, how to manage files online, and other skills to ensure they are nimble and safe online.